Tips to Manage a Virtual Team
Of all the news that the world has witnessed so far, the year 2020 has been a mix of both good and bad things.
As COVID19 has been disrupting different levels and kinds, organizations and even the largest companies had no other option but to reorganize and rethink their strategy of working.
According to a survey conducted by The Workforce the year 2020 and beyond is set to see 83% of executives relying more on virtual team handling.
Handling a virtual team that is working remotely can seem like a task, however, it is not impossible.
To make the future more efficient and easy through virtual teamwork, we will discuss the tips that can make it easy for you to handle remote workers with absolute ease and perfection.
Define clear working goals
When you have a mix of people working in your team, it is natural to have different people who will work in different ways and methods.
To see to it that the ultimate output and results don't vary too much, as an organization you can set a tone and standards.

Defining to each person the work goals and standards can make it easier for you to get the tasks done even while handling virtual teams.
Zero in on effective communication tools
In the era of the pandemic, several communication tools have been making virtual team communication easy and effective.
Having said that, it is essential to make sure that when you choose a communication tool it is easy to understand and use.
It is also essential to make your team members understand which tool is to be used for what purpose. Once these two are clear, it will be easier for you to manage your remote team with smooth operations.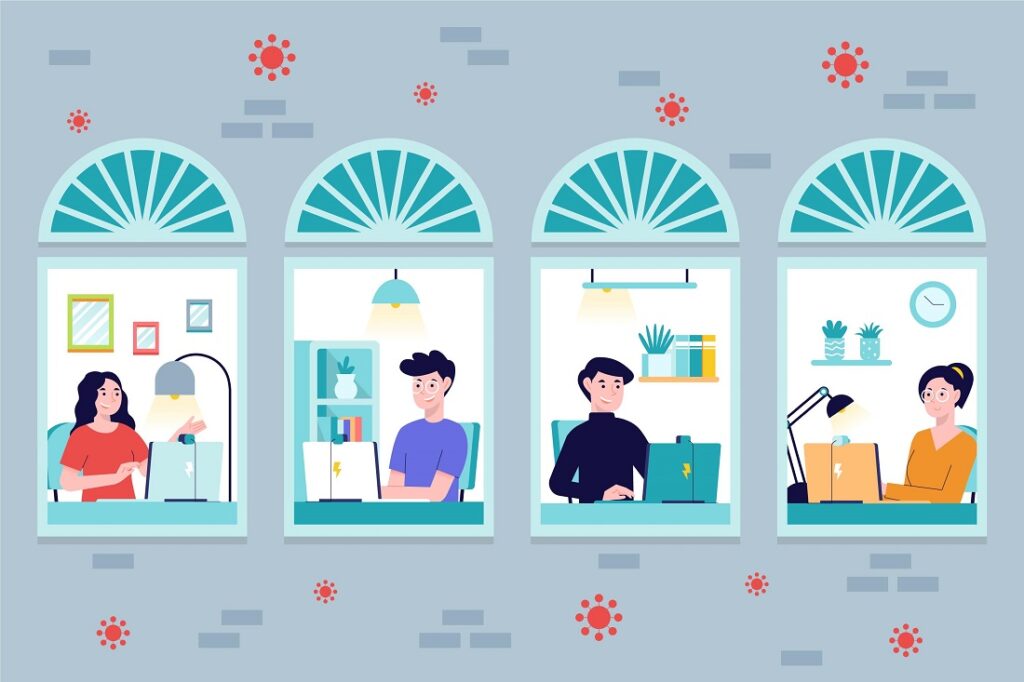 Make time for regular video meetings
It is essential to convey the message that remote working doesn't mean working Scott free. As a manager, you must set the tone and a schedule where you gather for a video meeting with your team to discuss the deliverables along with providing timely feedback. 
This is one of the best ways to improve the efficiency level of the entire team.
Chalk out all time-based deliverables
The best way to have the team on the same page is by ensuring that all the individual tasks and job descriptions are made clear to the entire team.
Rather than just telling them what to do, give them a detailed description of all that needs to be done, and then give them the freedom of assessing how well they have been able to execute the same.
Streamline to create a work environment
When working remotely, it becomes difficult to control the environment of casualness.
Make it a compulsion to set some ground rules for all your virtual team members for the regular meetings.
Doing this will ensure that people are particular about professionalism even while working from a remote location.
Select the right core team:
There is no surprise that not every team member is cut out to work remotely. This happens to be one of the main reasons why one of the main responsibilities is to ensure that you have in place a team that is comfortable delivering the targets even while working remotely.
Make sure you go through every candidature with a fine comb to select only the right people.
Use effective management tools
The one thing that doesn't change irrespective of working remotely is the aspect of deadlines.
Having your management team trained on management tools can make their work easier. Most management tools do the task of sending alerts and also give you an update on upcoming follow-ups that you need to look into depending on the work assigned to you.

Working remotely can be challenging for all those who are not prepared to handle virtual management. With these tips, we hope you can handle your virtual team with ease and perfection.
For more information and free consultation get in touch with our experts at info@emgage.work