Benefits of Employee Coaching
"Coaching isn't therapy. It's product development, with you as the product." ~ Fast Company
The moment an employee steps into the corporate world, it means that they have to shift their entire focus.
When organizations recruit new team members they always bring to the table certain skill sets.
Post all the recruiting process, when an employee finally becomes a part of an organization, they expect that their tenure in the company has a substantial learning curve, through which they constantly grow and develop professionally.
One means of channelling this growth is by ensuring that the employee is given regular feedback in the form of employee coaching.
It is true that in an employee life cycle, those employees who are subjected to an environment where they are given timely feedback and coaching are the ones who last longer and deliver on dot.
In fact, according to CIPD, 51% of organizations have made coaching their core strategy. In this blog, we will take a closer look at some of the benefits of employee coaching.
Creates positive communication
One of the easiest ways to ensure organisational growth and productivity is by concentrating on the 3 C's, namely – communication, cooperation, and coordination.
Coaching helps a great deal to ensure that your organization runs like a well-oiled machine that achieves its goals.
As coaching is facilitated as an ongoing program, the leaders are able to identify the pain areas, address these, and ensure smooth operations.
Highlighting and timely coaching eliminate the danger of any major issues and corrects the trajectory path in the future. Overall there is positive energy in the team and everyone is motivated to work better.
Enhanced Performance
There will be times when you will come across people who looked very smart on paper and cracked all the stages levels of the interview process but are unable to keep up with the pace of work.
It is important to understand that with employee coaching you will be able to address these minor loopholes to ensure they all perform.
Research suggests that the average performance of employees increases by 17% when they are given coaching in the workplace.  In fact, getting no feedback is the most dangerous thing that can cause disappointment in the minds of the employees.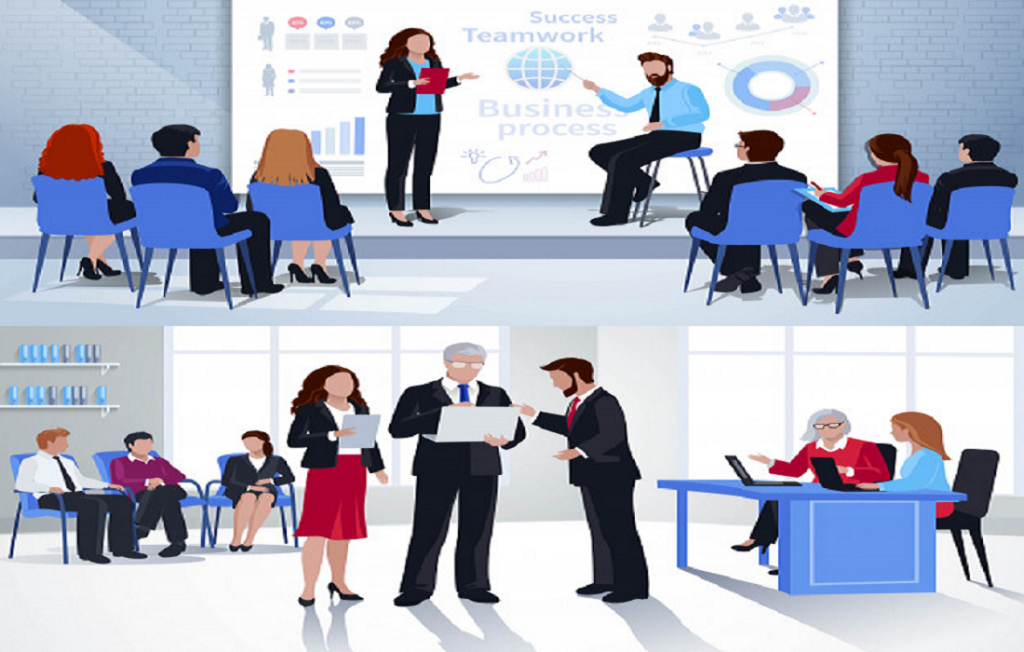 Increased level of employee engagement
There will be times when workload will vary for the team members, which implies they might have some free time in hand and these time slots or slack time as per the business cycle can be put to good use.
An organization should always align the employee's growth with the business plans and vice-versa which could give birth to proactive and more meaningful coaching in the workplace.
With regular employee coaching sessions, one can ensure that there is always some form of learning which enables a person's individual professional growth. The more an employee is engaged the better will they perform.
Greater flexibility and adaptation to change
When it comes to employee coaching it doesn't just mean coaching to improve work-related skills.
Most companies today understand that for longer retention, they need to be coached on how to handle different and adverse situations, along with understanding how well they are carrying out their current responsibilities.
Coaching on life skills and decision making aids overall development & helps them be more flexible and this ensures agility in different scenarios.
Job Satisfaction
A rich culture of coaching at work helps break the monotony of the day to day work schedule.
A good coaching schedule helps team members be open with each other and also creates an open environment of sharing & learning.
All this, in turn, helps employees feel more validated and gives them better job satisfaction.
Employees end up spending over a third of their lives at work, which is why an organization needs to ensure that you look for ways in which you can ensure their growth and work satisfaction.
Doing this will help meaningful retention & lower the rate of employee turnover. These are some of the major benefits that you can seek by providing regular employee coaching.
For more information and free consultation get in touch with our experts at info@emgage.work