Shift Management Made Easy
Seamlessly Organize, Enhance Performance
For businesses open 24/7, we are mindful of the significance of effective shift administration is. Our system is built to support you in simplify scheduling, making the most of your resources, and ensuring profitable operations throughout each day of the year.
ROUND THE CLOCK MANAGEMENT
Our shift management solution is accessible at all times of the year, 365 days a year, making sure that you always have complete supervision over the shifts in your organisation. Our system is available anytime you need it, whether it's the weekend, a holiday, or late at night.
Maintaining a balanced workload while keeping your employees satisfied requires careful supervision of overtime. The overtime policy for your company can be easily set up using our shift management system. You can easily set up overtime limitations, establish guidelines for overtime pay, and keep track of the overtime hours.
Roster creation and management are made easier with our shift administration solution. You can easily construct shifts, allocate employees to certain shifts, and change schedules as necessary with the help of user-friendly tools. You can rapidly make modifications to the roster to account for shifts in workforce requirements by looking at the roster for any particular day, week, or month.
Effectively grouping shifts is important for maximising productivity and guaranteeing adequate coverage. You can build shift groups using our shift management system based on a wide range of factors, including expertise, departments, and preferred working hours. This feature makes it simple to assign workers to particular groups, making it easier to efficiently manage and share effort.
You can easily adjust your schedule with the shift change request option. All you have to do is submit your request online, and the system will notify the manager to approve it. Our simple shift change request procedure helps individuals stay adaptable and preserve work-life balance.
Effective Shift Management: Where Success Meets Scheduling
Our shift management system includes an extensive set of functions to optimise employees allocation, simplify processes, and expedite procedures. Discover the advantages of our system and take charge of your shift administration right away!
Achieve 'Extraordinary' with Emgage!
Emgage helped 4C Group set up its entire HR department by defining policy, systems, and processes In only 3 Weeks.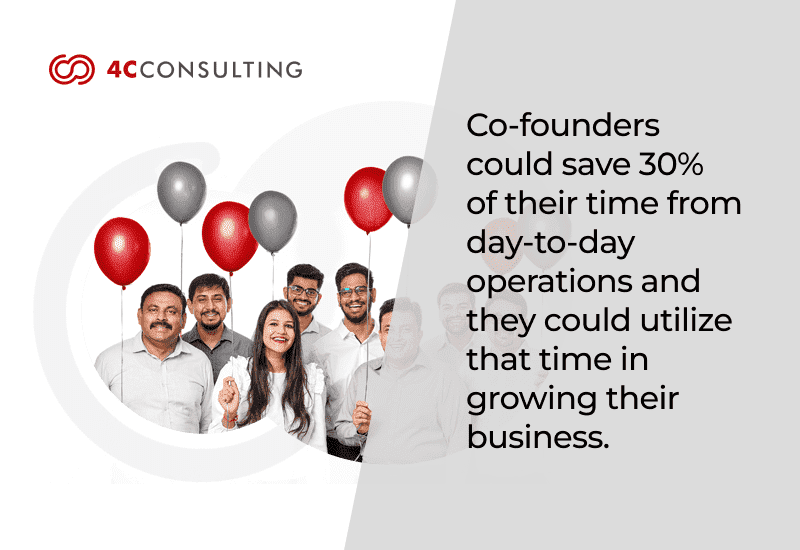 Enough of talking?
It's time to experience 'Emgage'!