MOBILE ATTENDANCE SYSTEM
Stay Connected, Stay Accountable: Mobile Attendance Redefined
Emgage is created to improve and ease attendance monitoring for your business. With the help of our mobile attendance solution, you can easily keep track of attendance for the mobile or hybrid workforce, assuring precise timekeeping and quick payroll processing.
ATTENDANCE ANYWHERE, ANYTIME
Employees can use their mobile devices to indicate their attendance from anywhere at any time via mobile attendance management platform. Employees may easily punch in and out, providing accurate attendance records, regardless of if they are working remotely, on site, or in the office.
REMOTE, HYBRID AND FIELD WORKFORCE
Monitor attendance efficiently for remote, hybrid or field workforces. Our technology offers a centralised portal to track employees' attendance in real time even whether they work remotely or in flexible hours.
MOBILE, WEB AND BIOMETRIC ATTENDENCE
Our tool provides a range of attendance marking methods, such as a web portal, mobile app, and biometric attendance device integration. This flexibility allows employees to record their attendance through their choice of method.
ATTENDANCE FOR RETAIL EMPLOYEES
Our mobile attendance management system was created primarily to support retail employees that constantly change locations. With the help of their mobile devices, they are able to easily record their attendance, enabling precise yet realistic attendance tracking.
GEO-FENCING AND GEO-TRACKING
Employee locations during working hours can be tracked in real-time through geo-tracking. Our system has the ability to track locations, so whenever employees log in and out, their GPS coordinates are recorded. With the use of this tool, it is possible to reliably monitor employee attendance and add a further level of validation. To maintain the integrity of attendance, workers can only punch in or leave at a certain location. Use geo-fencing to set accurate attendance restrictions in a given radius.
SYNCHRONIZE ATTENDANCE WITH EXPENSE TRACKING
Track attendance data with an expenditure monitoring application to speed up procedures and ensure precise reimbursements. Employee reimbursement is made quicker by automating expense calculations according to attendance records when attendance and expenses are linked.
Reinvent Attendance Tracking: Go Mobile, Go Forward
Our technology enables businesses to simplify attendance management and boost operational effectiveness by enabling remote or hybrid workforce management, biometric authentication integration, geo-fencing implementation, and support for retail or field employees. Our reliable and user-friendly solution will streamline attendance tracking and increase output.
Achieve 'Extraordinary' with Emgage!
Emgage helped 4C Group set up its entire HR department by defining policy, systems, and processes In only 3 Weeks.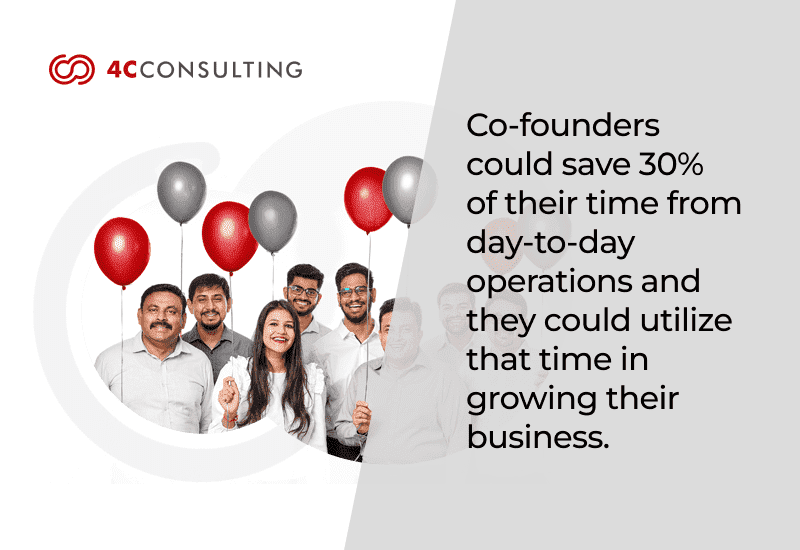 Enough of talking?
It's time to experience 'Emgage'!